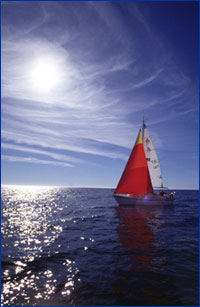 Greater Pensacola
Florida is often recognized as having one of the best business climates in the nation for international business, manufacturing and small-to mid-size business. Today, Pensacola is recognized as the most vibrant area in Florida for business.

Climate, land, geographic location, natural resources, transportation systems, tax structure, quality of life and an award-winning work force... The Pensacola area offers unmatched benefits when compared to other areas of the state or country.

Pensacola's magnificent Gulf beaches and superior recreational attractions have made it one of the country's favorite vacation destinations and one of the hottest new locations for business.

The Pensacola area is the arts and cultural center of the Gulf Coast. Excellent museums, art galleries, performing arts, and annual festivals are among Pensacola's offerings.

Pensacola is an area that honors its past with the preservation of historic buildings and landmarks, yet it is a modern, progressive area served by major financial, health care, and retail centers.

Pensacola, an area incredibly rich in natural and man-made resources, is simply... Florida's Best For Business!

For More on the Pensacola Area, click on the links below:
Attractions | Beaches | Education | Festivals & Culture | Fishing & Diving
Golf Courses | Health Care | The Military | Area Links