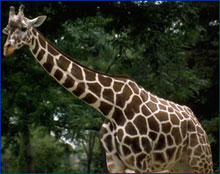 Attractions
Looking for something to do in the Pensacola area? Here are just a few suggestions: At the National Museum of Naval Aviation dozens of displays trace the history of flight from wooden planes to the Skylab module. The adjoining IMAX® Theatre shows big-screen aviation films that make you feel like you're in the cockpit. The museum's free attractions include flight simulators and informal tours led by retired aviators with first-hand experience.

If you like history, you'll love exploring the forts on our beaches and the historic areas around downtown Pensacola. A visit to Veteran's Memorial Park can be moving. The park honors veterans of all wars and includes The Wall South, a replica of the Vietnam Veteran's Memorial in Washington, D.C. Also, for a step back in time, don't forget to see the Civil War Soldiers Museum.

Affordable golf packages are available at over a dozen golf courses in the area. If tennis is your racket, the area has more than 30 courts. And the sports calendar is full year-round with numerous 5K runs, marathons and triathlons.
The Pensacola Civic Center hosts the Pensacola Ice Pilots, a professional ice hockey team, and Pensacola's newest professional sports team, the Pensacola Pelicans, an independent league baseball team.

The ZOO is home to more than 700 wild, not-so-wild and endangered animals and lush botanical gardens. Hand-feed giraffes, ride a train through a wildlife preserve, or walk a boardwalk 12 feet above the animals. Daily shows are offered; group rates are available.

Pensacola Greyhound Track offers fun, food and excitement during matinees and evening races.

If shopping is your thing, you're in the right area. Our selection ranges from quaint, unique shops to malls that have it all. For easy traveling, enjoy the colorful trolleys that serve downtown Pensacola and Pensacola Beach.

Cycling, in-line skating and jogging are popular on the beaches and equipment rentals are easily available.

There's plenty of wholesome entertainment for the whole family -- go-carts, cycling, in-line skating, miniature golf, bowling, batting cages and more than two dozen movie theaters.
For More on the Pensacola Area, click on the links below:
Attractions | Beaches | Education | Festivals & Culture | Fishing & Diving
Golf Courses | Health Care | The Military | Area Links